About LatticeWork
Led by professionals in edge computing data storage

Our Mission
Everyone has the right to keep their digital data private, secure and accessible wherever they are. This conviction reinforces our commitment to innovation that gives strength and peace of mind. Our vision is to implement a technology that enables the preservation of memories from one digital generation to the next.

Meet LatticeWork
LatticeWork develops cloud-edge solutions that address the storage, privacy and bandwidth issues associated with skyrocketing data and video consumption. The company's flagship product, AmberPRO, is the world's first AI-Power intelligent storage platform with a personal hybrid cloud. AmberPRO gives consumers and entrepreneurs more privacy, convenience, and data control than ever before.
Our Three Core Values:
Protecting Data Privacy
Making Information Accessible
"Why not put the ownership of data into the hands of consumers themselves, but also give them the convenience they have come to expect the cloud provides?"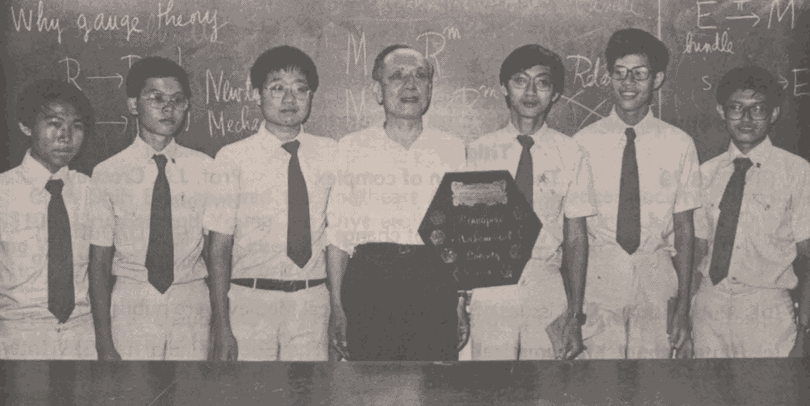 The History of Our CEO - Dr. Sutardja
Born in Indonesia, Dr. Sutardja grew up in Singapore and has shown a deep fascination for electronics since his youth. He was obsessed with gadgets of all kinds. Collecting electronic magazines, newspapers and anything else he could get his hands on not only gave Dr. Sutardja a passion for technology, but also triggered a love of physics, engineering and science that made him a world-renowned technology pioneer.
Photo: A young Pantas Sutardja was awarded the prize of the Mathematical Society of Southeast Asia on 27 June 1980 at the University of Singapore (third from right).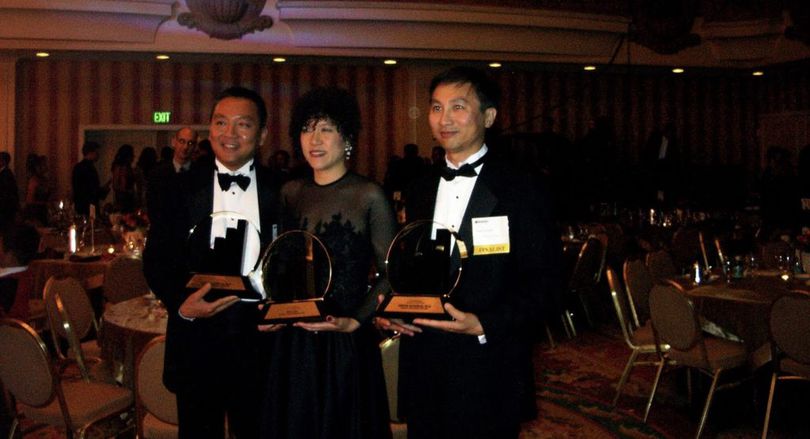 Learning to Solve Problems
Dr. Sutardja continued to focus on learning all the prerequisites necessary to fully understand a topic throughout his career. He credits this learning method to helping him to become a problem solver and innovative thinker. Dr. Sutardja has taken this passion for education to the highest levels of higher education. At the University of California, Berkeley, he took as many courses as possible in the disciplines of electrical engineering and computer science, choosing to explore as many new concepts as possible. After graduating from UC Berkeley, Dr. Sutardja joined IBM's Almaden Research Center. This work was a departure from his studies at Berkeley and eventually led to his development of IBM's first complementary metal oxide semiconductor reading channel chip (CMOS). An important turning point for Dr. Sutardja would come when he later left IBM to found the Marvell Technology Group with his brother Sehat Sutardja and his sister-in-law, Weili Dai.
Photos: from left to right, Sehat Sutardja, Weili Dai, Pantas Sutardja.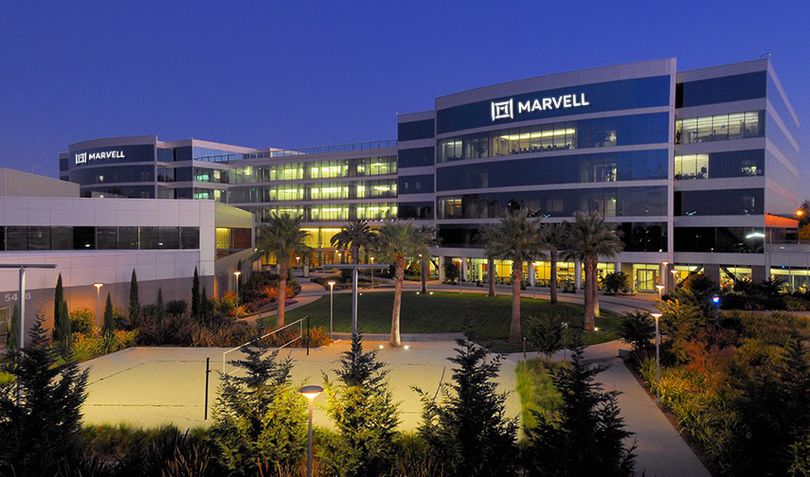 Founding of the Marvell Technology Group
After brainstorming and research, they took a big leap of faith in their technical talent and commercial skills. Together with his brother Sehat Sultardja and sister-in-law Weili Dai, Dr. Sutardja founded the Marvell Technology Group in 1995. While at Marvell, Dr. Sutardja produced over 300 patents in semiconductor and storage systems. Today, Marvell has over 5,000 employees worldwide and a market limit of almost $24 billion (NYSE: MRVL). The company has released several successful product lines in recent decades, but remains known for its innovative storage solutions that have helped accelerate its growth as a technological powerhouse, even becoming one of the Jim Cramer's top stock picks in 2020 for the future of 5G.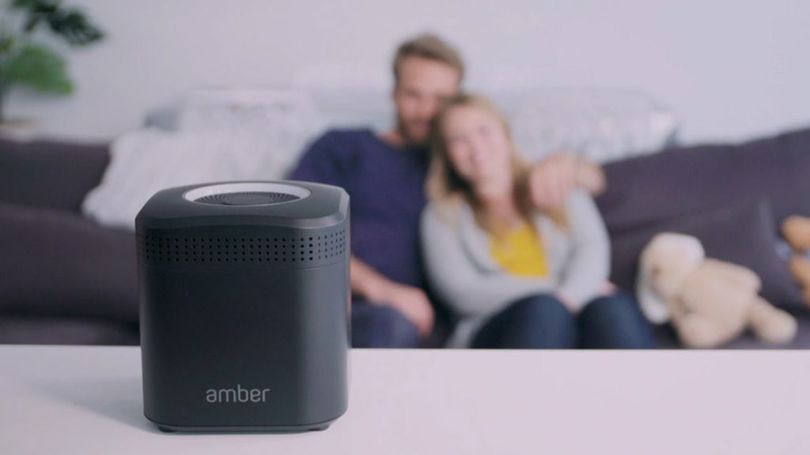 Aiming LatticeWork for Storage Future
While in Marvell, Dr. Sutardja began to think about better ways for the future of conservation. People were documenting their lives online, compiling countless photos, videos and office documents. Cloud storage solutions were expanding rapidly and offering a new level of convenience. But it didn't seem right for people to have to give up their privacy for convenience. Data hacking and lack of public understanding were also significant concerns. After nearly 20 years, launching countless products, creating thousands of careers and selling billions of chips, Dr Sutardja decided it was time to move beyond silicon and into systems. Once again, Dr. Sutardja put his experience into practice by founding LatticeWork.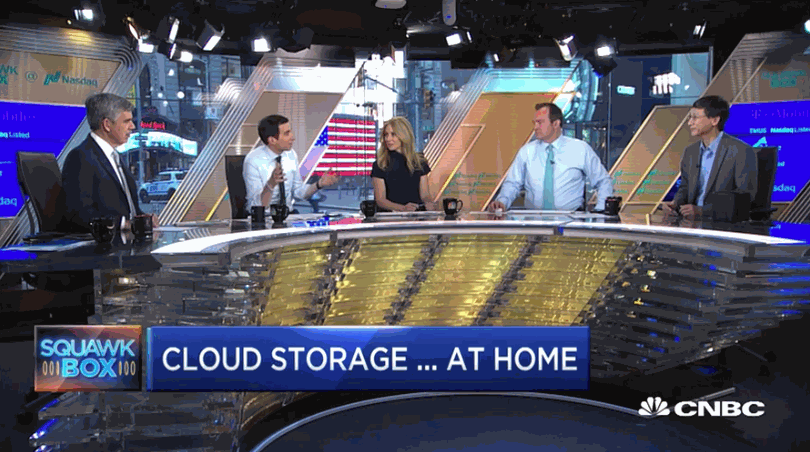 Bring the Cloud Down to Earth
Dr. Sutardja, a very private person in his personal life, started to research innovative ways to tackle escalating consumer storage and bandwidth use. He wanted to innovate around a solution that provided consumers the storage they wanted while safeguarding their privacy and not drain their bandwidth. CNBC said it best: he wanted to Bring the Cloud Down to Earth. He shared these insights on CNBC's nationally syndicated Squawk Box where he explained that legacy cloud storage solutions and service providers wanted their customers to put all of their data in their cloud, which was certainly convenient but presented lingering concerns about privacy, not to mention the pain points when it came to uploading and downloading that data time and time again.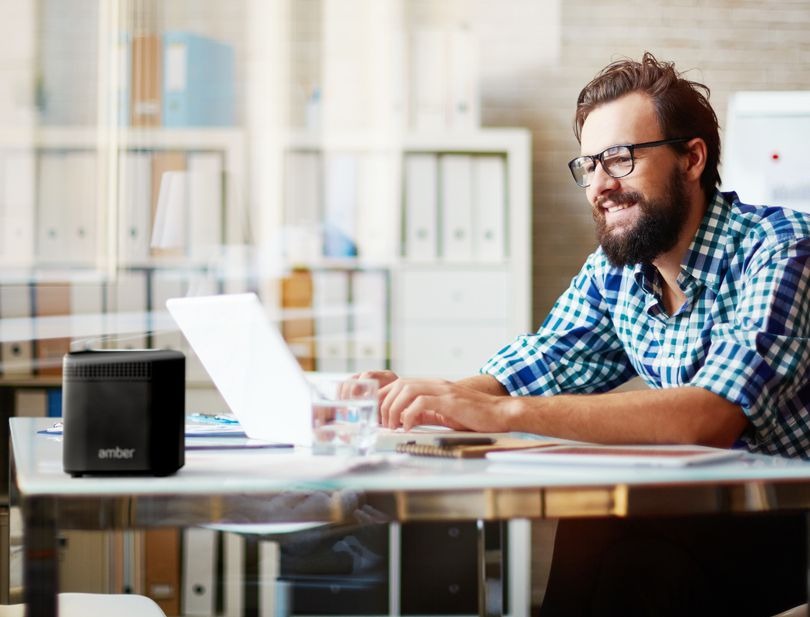 Creating AmberPRO for the Home/Office
By uniting his knowledge of systems, storage solutions, and leading-edge technologies, Dr. Sutardja landed on the idea of a personal hybrid cloud solution to put data control and privacy back in the hands of its rightful owners. As he said in his interview with the Finding Genius Podcast, "Why not put the ownership of data into the hands of consumers themselves, but also give them the convenience they have come to expect that the cloud provides?" Instead of merely analyzing the problem at the micro-level, Dr. Sutardja took a macro approach to develop a product that integrates fully with the way we live, work, and interact today.
AmberPRO was created to solve the storage, sharing, and workflow problems for the independent entrepreneurs, small to medium-sized business side of things. After years of building the tools required for his work, Dr. Sutardja has released a tool that will help businesses work smarter. With AmberPRO, you can host your own personal cloud at your home or office, securely sharing files with your team while protecting your data from prying eyes.

More Docker containers

can be explored further to grow your potential

Visit AmberPRO to know how you can host personal cloud at your home and office.